Branding & Image Management
A Strong Brand Message Is Vital To Your Business.
Are you confident in your brand identity? If you're not, your customers aren't either! A solid, consistent and well-developed brand identity is crucial for the growth of your business. Potential customers want to know your business, what you offer, and what your story is. Most people hear branding and think it refers to their logo, maybe their slogan, or color scheme. While all of those things are important – branding encompasses so much more! Your brand is in EVERYTHING you do! From the tone and style of your social media posts, the way your receptionist answers the phone, the way you package your products, all the way down to the texture of your business card, the story behind your business, and so much more.
SIMPLE TERMS:
 

Your brand identity is comprised of your business's core values, the way you communicate your product or services, and how people should feel when they interact with your business. It's both the story behind your business, and a promise to your potential customers.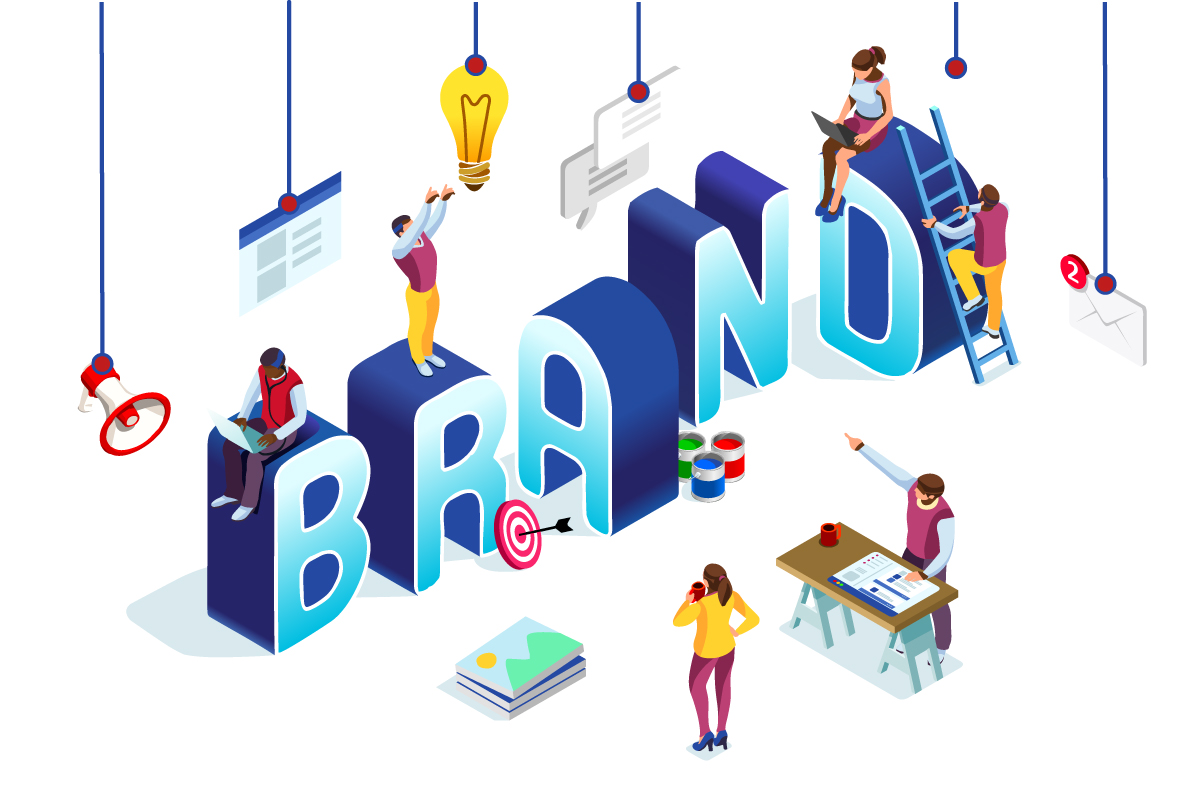 Sound overwhelming? Don't worry!
Your brand story doesn't need to be written overnight! It takes some important steps to build – and that is where inetUSA comes in!
Research:

 

We will work with you to determine the important factors when it comes to your brand: Your audience. Your competition. Your purpose & mission. Your goals. Your brand's personality & style. What your strengths & weaknesses are and more!
Logo, Color Scheme, Fonts and Visual Representation:

 

Once we "know" your brand, then we can decide how to dress it up! We will work with you to create a strong, striking logo. Choose the right colors, typefaces and visual positioning for your brand. This can encompass everything from a logo & style guide, to a completely designed marketing materials suite, designed & printed right here in-house!
Language & Voice:

 

Once your brand identity is cultivated – creating content for your brand becomes the next step! Everything you put out will reflect on your brand – so we will work to ensure consistency, excitement and an integrated brand message across all of your marketing efforts & platforms. If your brand style is casual or laid-back, your language should be conversational and maybe even a little silly. If your brand is more high-end or sophisticated, your content should be more formal and polished.
Need assistance finding your audience? Our team can help!