Every Door Direct Mail (EDDM®)
Your neighborhood is the perfect place to begin expanding your customer base!
Studies show the average consumer spends 85% of their disposable income within 5 miles of their home. This means that many of your best customers are…your neighbors!
Our easy-to-use EDDM® mapping tool lets you choose the specific ZIP Codes and Mail Carrier Delivery Routes to target your best possible prospects, and inetUSA does the rest!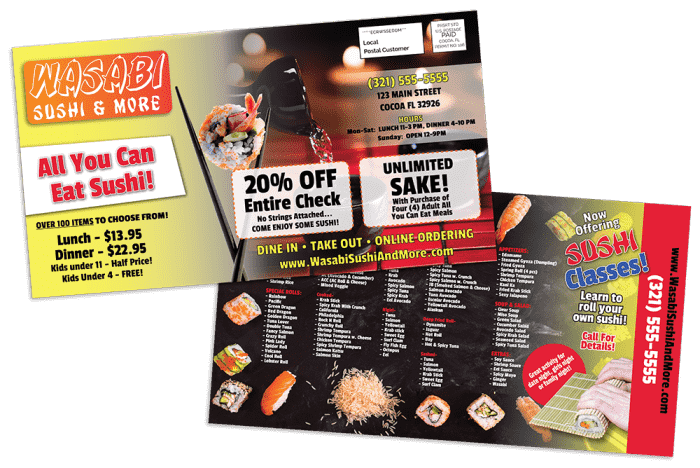 Not only is EDDM® easier to use — it's easier to afford!
Our all-inclusive pricing is based on total quantity and product size. All production, mail prep, postage, and delivery is included in a flat rate per piece.
We also provide (optional) add-on services such as graphic design or digital marketing, for an additional cost, to help you create a successful campaign.
No other form of direct mail marketing guarantees that recipients will interact with your message at such an affordable rate!
What are the perks?
No mailing list required
No mailing permit required
No experience required
No hidden fees or costs
Not stuffed in an envelope
Not hidden in a publication
Stand alone piece for max visibility
Need assistance finding your audience? Our team can help!