This week's 'Friday Feeling' highlights one of Melbourne's most popular breakfast/brunch hotspots, Backwater! Located in the heart of Downtown Melbourne, this family owned/operated establishment has been a local favorite since their opening in 2015.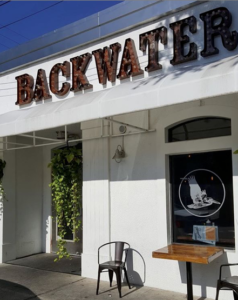 Home to pancake griddle tables (if you know, you know) and delicious comfort food, Backwater has truly changed the breakfast scene in Brevard County. One of the best things about Backwater is their inclusive menu options – this restaurant is one of the few places in town offering vegan, vegetarian, and gluten-free options across the menu.
Kids can enjoy making their own pancakes topped with just about any topping you can name, while the grown-ups can sip on a variety of mimosas made with local Indian River citrus.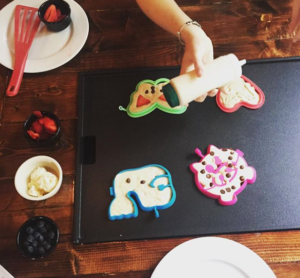 Downtown Melbourne has succeeded in drawing a younger crowd, due in large part to an ongoing mural project that has revitalized the area's look and feel. Backwater is home to one of many murals that fill the streets of Downtown Melbourne – make sure you stop and grab a photo for Instagram while you wait for your table!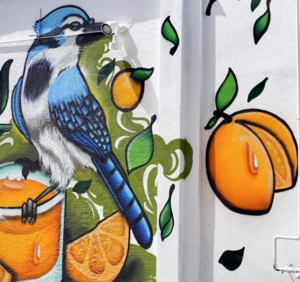 Hours of operation are Monday – Friday 8:00 AM – 2:00 PM and Saturday-Sunday 7:00 AM – 2:00 PM. Backwater is located at 1904 Municipal Ln, Melbourne FL, 32901.